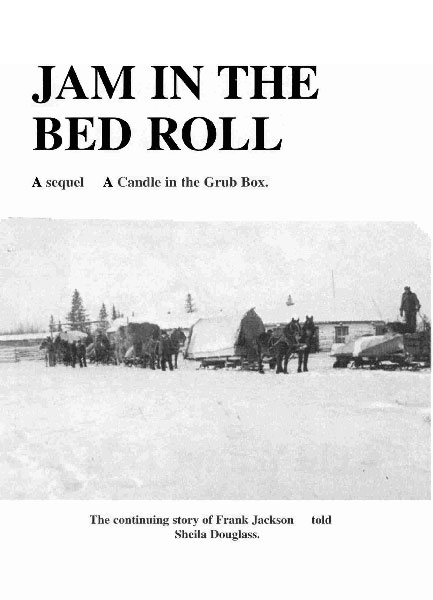 Jam In the Bed Roll
9 inches (23 cm) x 6 inches (15 cm) – 150 Pages
This is the second volume in Frank Jackson's story, which was first published in 1979. It is also the story of other pioneers who lived in the vast Peace River country, during the pre-war depression era. Allie Brick, Sheridan and Osborne Lawrence, Louis Bourassa, and Moise Richard are just a few of the interesting characters we meet.
The story picks up in 1931 after Frank's marriage to Dr. Mary Percy Jackson, and ends at the beginning of World War Two, with the arrival of two evacuees from England. The Depression with its slump in trade, lack of jobs, and absence of money affected the lives and behaviours of all, from the Government down through the poorest citizens. The Jacksons struggled on from one disaster to the next, always surviving, and seeing the funny side of things. Frank Jackson acquired many skills, most of which were self-taught. People came to him for help, and he always did what he could.
This second volume is as fascinating as the first.